Join us Thursday, August 1, 2019 for the eleventh annual SEMpdx Rooftop Party
Details:
Join us for some old school networking in Portland's Pearl District, at the On Deck Sports Bar & Grill. Enjoy good food, drinks, and conversations. Don't miss the best networking event of the summer!
Refreshments
No drink tickets again this year. All craft beer and wine are hosted. Cocktails are a cash bar (credit cards also accepted). And bottled water is always free.
Craft beer tap List:

Boneyard Beer RPM  
Barley Brown's Occam Hazer #1 (Mosaic)   
pFriem Mexican Lager
Fort George City of Dreams Pale Ale  
Games
Join your fellow rooftop attendees in some games, including giant Jenga, giant Connect 4, and Cornhole.
Door Prizes Include:
Parking & Transit
There is street parking available around the venue ($2.00/hour until 7:00 pm), a pay lot across NW Lovejoy in the Safeway building (enter on NW 14th), and several pay lots 2-3 blocks away, under the I-405 freeway. 2 hours of free street parking is available for several blocks along the west side of I-405. The Portland Streetcar stops right at the venue on NW Lovejoy and also 2 blocks north on NW Northrup and 14th, and the nearest bus stop is 5 blocks away on NW 14th & Glisan (route 77). Also, don't forget about Uber and Lyft!
SEMpdx urges all attendees to be safe and take public transit or rideshare to this event.

Tickets
Rooftop tickets are $20 Early Bird, $30 Advance, or $40 Day of Event. Ticket sales are final; there are no refunds.
The SEMpdx annual Rooftop Party promises to be the most talked-about networking event of the year. Many professional organizations will be joining us on the roof.
Be on top of the latest developments going on at the most innovative marketing association in the Pacific Northwest!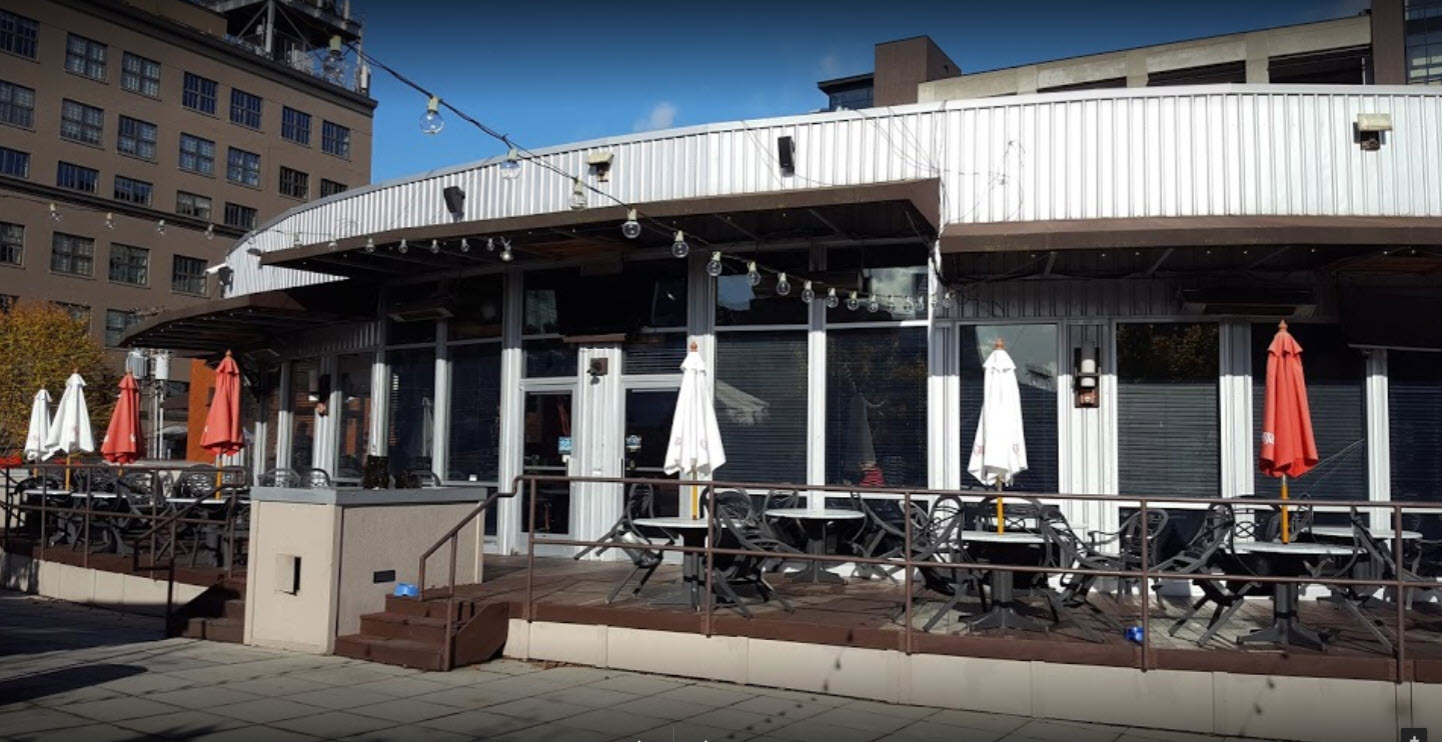 Date and Time
Thursday, August 1, 2019
5:30 pm to 9:00 pm
Location
On Deck Sports Bar & Grill — see map
910 NW 14th Ave.
Portland, OR 97209
Rooftop Sponsors
AMA PDX  is a local chapter of the national American Marketing Association which serves over 1.2 million marketing and sales professionals. AMA has 74 other local chapters and 345 collegiate chapters. We provide mentorship and professional development opportunities, local marketing events, volunteer and leadership opportunities, career services, nonprofit support with AMA PDX Agency, member perks and more.
Logical Position is a national digital marketing agency with a staff consisting of over 250 full-time marketing experts offering SEM, SEO and Website Design. Partnering with clients such as the Dallas Cowboys, Princeton University, USC, Portland Winterhawks, Made in Oregon and Storables along with thousands of SMBs across the country, LP has won consistent accolades as an Inc. 500 company, a Premier Google Partner, a Bing Elite SMB Partner, a Fastest Growing Company (Portland Business Journal), a Top Workplace (The Oregonian), and a 100 Best Company (Oregon Business). Headquartered in Lake Oswego, Ore., LP runs satellite offices in Austin, Chicago and Las Vegas.
Oregon State University's Professional and Continuing Education (PACE) offers year-round short courses taught by Oregon State faculty and industry-based experts. These flexible and affordable programs are designed to provide immediately applicable skills in gardening, beer, education and more. You can also earn Continuing Education Units (CEUs) to help meet your training requirements, or build a customized workforce training program for you and your organization.
The Portland Business Alliance is the Greater Portland Chamber of Commerce and the leading voice for business in the region. The Alliance advocates for business at all levels of government to support commerce, community health and the region's overall prosperity. We also offer a variety of networking events and professional development opportunities to connect and foster growth in our region's business community.
Webfor helps your business grow and make more money by utilizing our team of integrated marketing experts to develop and implement creative marketing strategies that have been proven to grow businesses by more than 30%.
We choose our clients as carefully as they choose us. If you're not just looking for another vendor, but prefer an invaluable partner that cares as much about reaching your goals as you do, then we'd love to have a deeper conversation. Find out more by visiting our website: https://webfor.com.
Here at Smartz, we understand that the web is a moving target. Search results change, your customer's needs change, new applications emerge – Smart Solutions is your guide to an ongoing website strategy. Our Internet marketing and web design teams will understand the needs of your organization and present a comprehensive plan to increase your online marketing success and help you generate results. With almost a thousand sites under our belt since 1995, Smart Solutions brings top-level industry expertise to your project.
Rooftop Co-Hosts:
Cre8con, the Portland Creative Conference, is an exploration and celebration of the creative process across all creative industries. We feature keynote presentations by leading creatives who take you inside their creative process, show their work, and talk about their projects, problems, influences and inspirations. Bring your team (discounts available) or just bring yourself–either way you won't leave the same as you arrived. You'll be inspired and motivated in new ways, viewing your world with a fresh perspective. The event is a non-profit fundraiser for arts education programs in Oregon.
IABC offers professional development and networking opportunities that advance your strategic value as a communications professional within your organization
Mac's List is a Pacific Northwest job board driven by a simple idea: the hiring process should be more human. When we break down the barriers between employers and job seekers, everybody wins.
As the top career resource for passionate professionals in Oregon, and Washington, we focus on sharing high quality job listings and actionable resources that help people find and land the jobs they deserve.
The Portland Advertising Federation isn't just a club, it's a movement, dedicated to perpetuating excellence and greatness at every creative turn. Our mission is to connect and inspire Portland's creative, marketing and media community with educational, social and networking opportunities. You'll learn, be inspired, have fun and probably meet some cool people along the way.
pdxMindShare is Portland's premier online career community for networking professionals, including a LinkedIn Group, job board, and event calendar. Visit our website and sign up for our weekly newsletter.
SEMPO is the largest nonprofit trade organization in the world serving the search and digital marketing industry and marketing professionals engaged in it. The SEMPO Cities initiative launched in 2015 and replaced legacy SEMPO Local Groups and serves as the local presence engaging search marketers in local communities globally. SEMPO Cities was formed and continues to serve to build awareness and education around search at the local level through learning and networking events. Local networking is an excellent way to learn more about the industry and its latest developments, and to have a sense of community with other professionals in your area.
Scott Hendison is the CEO of Search Commander, Inc. and a recovering affiliate marketer. He is also one of the founding board members of SEMpdx. Find out more about him at his website, SearchCommander.com.