Please join us on Tuesday, June 9, at 11am on Zoom (download here) as we welcome Eli Schwartz, SEO expert and consultant, who will be presenting "Product Led SEO: Stop Following the SEO Herd".
Synopsis
SEO shouldn't be about doing keyword research, writing content, and optimizing pages. These are the tactics that anyone with a credit card and access to a keyword research tool can use.
With product led SEO, you can unlock growth an build a competitive moat that sets you way ahead of the pack.
Speaker Bio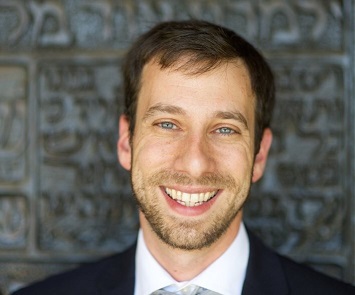 Eli Schwartz is an SEO expert and consultant with more than a decade of experience driving successful SEO and growth programs for leading B2B and B2C companies.
He helps clients like Shutterstock, BlueNile, Quora, Getaround, Mixpanel, and Zendesk build and execute Global SEO strategies that dramatically increase their organic visibility at scale.
In the past, Eli led the SEO team at SurveyMonkey, building organic search from nearly zero to one of the largest growth drivers at the company.
He helped launched SurveyMonkey's first APAC office and oversaw international SEO pre- and post-IPO. Prior to SurveyMonkey, he led user acquisition at High Gear Media, pushing the company from 500,000 new users to 6 million every month in just three years.
Eli frequently speaks at marketing events across the U.S., Asia, and Europe, and he authors columns published on Search Engine Land, Marketing Land, and Search Engine Journal.
His work has been featured on sites ranging from Techcrunch to the Y Combinator blog. He has guest lectured at Duke's Fuqua School of Business, Singapore's Civil Service College, and the Founder's Institute. Eli regularly appears as a guest on top industry podcasts such as Y Combinator, Everybody Hate's Marketers, and Search Nerds.
He has acted as a judge for the last five years on the US Search Awards, UK Search Awards, and the US Interactive Marketing Awards.
When
Tuesday, June 9th, 11:00am – 12:00pm
Where
Zoom Webcast
Cost is FREE to All, RSVP Now!
Sponsors
Thank you to our 2020 Event Sponsors for making our Educational Event Series possible!
Scott Hendison is the CEO of Search Commander, Inc. and a recovering affiliate marketer. He is also one of the founding board members of SEMpdx. Find out more about him at his website, SearchCommander.com.