As a seasoned presenter on digital marketing-related topics, I've had the opportunity to partner with Digital Summits conference series, speaking in Seattle, Portland and most recently Charlotte. The strategic reason to present on the topic of podcasting at Digital Summit Charlotte, is simply because I've never visited the city and am glad I did. It's a lovely, yet high-growth city with excellent food. More importantly, the 2+ day Digital Summit provided a host of insights from dozens of speakers. I've highlighted the most interesting sessions below. I hope to see you at a future Digital Summit event next season!
Advanced Facebook & Instagram Advertising in 2019 & Beyond
Taught by Tim Halloran of Aimclear fame, this all-day masterclass workshop provided a deep dive into the Facebook/Instagram adverting platform. Out of respect for those paying extra for these deep-dive workshops, I'm only going to share a few select nuggets. The first is to remember that audiences are discreetly different, but often overlap. To reduce duplication of efforts, consider merging audiences if the overlap is greater than 35%. Not being a Facebook advertising expert like my teammates at Anvil, I found this session to be very technical, but beneficial to those managing campaigns daily.
The Power of Purpose
Mike Dupree from Twitter talked about the needs and benefits of brand purpose in terms of connecting with customers. Social activism is on the rise, especially amongst younger generations. Another opportunity Dupree outlined is for brands to be an "island of safety" during turbulent times. Fun fact: 75 percent of consumers expect brands to take a stance on political or social issues and 30 percent are buying or boycotting based on that stance. He then outlined key steps for leveraging purpose: 1) brand permission (do we have a right to be here?) 2) take a stand without taking sides 3) demonstration > communication 4) organizational decision. He cited a few brands demonstrating purpose through advertising (Nike's Just Do It), REI closing the stores for Black Friday with the #optoutside campaign, HBO with the Rock The Vote campaign and the Countrytime Lemonade Legal Ade campaign.
B2B Account-Based Marketing: Align Your Digital Marketing for Sales Success
Bob Tripathi talked about account-based marketing (ABM) best practices. He discussed the B2B Lifecycle, emphasizing the need for alignment across the organization (agreed). This is particularly important due to the complexity of the technology and need for integration across teams within the organization. Through a host of visuals, Tripathi outlined key steps in the planning process when building an ABM program. He emphasized the importance of partnership between sales and marketing, knowing that can be challenging. In his example, Tripathi illustrates a sales funnel with a 10% conversion rate from initial awareness of target account to closed deal. This is a very reasonable estimate, based on our experience, if implemented properly. Tip: ensure decision-makers, approvers and influencers are included in the contact database or target marketing efforts. Tripathi outlined key responsibilities by department. Marketing owns content, nurturing emails, lead capture and scoring. Sales owns meetings with marketing and/or sales qualified leads (MQL/SQL), building relationships and closing deals. Tripathi then went through the steps of building an ABM campaign in detail, starting with developing a target account list and contact database. This step requires close collaboration with the sales team, who should know exactly who they want to target. He recommends starting small, with 2 verticals and a handful of target accounts as proof of concept. With each target account having an average of 5 contacts, the database grows quickly. Get buy-in from senior management with early wins to provide more support for a broader rollout. The next step is mapping out content type by objective (product or service) and persona. Each persona should have a unique and relevant experience based on role and pain points. Once the content is mapped to each prospect journey, the next step is creating the content assets. Tripathi reminded the audience that print direct mail works. In terms of outreach via advertising, he mentioned Facebook Business, Twitter Business as well as standard players like Google and LinkedIn more commonly associated with B2B targeting. He gave a shout out to LinkedIn InMail at $.30 per send. Ensure your platform tracks all forms of activity and touchpoints along the journey. Lead scoring should be thought out carefully, to minimize false positives while generating a meaningful number of leads. Lastly, Tripathi recommends forecasting your lead funnel for planning purposes.
Three Keys to Mastering B2B Email Like a Jazz Musician
Cliff Seal from Salesforce compared famous jazz musicians with smart email marketing. He cited research, including one study where emails generated 5x higher unique open when personalizing subject line vs. just the first name. Cliff suggested running one statistically significant test every month, focusing more in generating data more than looking for a clear winner. He also cited a stat: 89 percent of B2B buyers expect companies to understand their business needs and expectations, which is very unrealistic, especially when lacking enough data. The workaround is by starting with available data, then segment, tailor and repeat. Cliff reminded the audience to customize emails in real-time based on behavior to maximize performance.
Website Migration: What to Do Pre, During and Post
Samantha Kermode discussed effective migration strategies. She opened with a pre-site migration audit, looking at tags, site speed, images and content freshness. Samantha highly recommends adding the current features, including schema markup, Twitter cards, Facebook Open Graph, Hreflang, plugins and Google AMP. I would add next gen image formats to that list. She also reminded the audience NOT to forget to use "noindex" in your robots.txt properly (hiding the new site before it's live and removing the restriction when it is live. I've personally seen many larger brands lose rankings when failing to remove the "noindex" tag. Make sure to test the site (ScreamingFrog is good) to identify broken links, particularly 404s. Samantha also recommends capturing the inbound links with 301 redirects to maintain domain authority. She recommends the tool httpstatus. Additionally, a new XML site map will tell Google what pages matter and where to go to index them. During Launch mode, Samantha recommends monitoring XML sitemap, robots.txt, 301 redirects and rankings. With Post launch, continue with the previously mentioned activity, with additional efforts around reclaiming backlinks (especially with high domain authority) and optimizing conversion rates.

Extend Your Reach through Content & Influence Marketing
Juanika Cuthbertson of Ladypreneur Academy outlined best practices for content and influencer marketing. Juanika opened with the idea of creating consistency and intentionality around your brand. Specifically, she wanted the audience to think about brand voice, as that provides an essential foundation for content and influencer marketing. Juanika shared examples of brand voice in social and advertising, including Wendy's, Pampers and jetBlue. She outlined which types of content work best for each stage of the customer journey, from awareness to purchase decision. Think about which platforms, media format and content types resonate for each stage and get it out there.
How to Become a Thought Leader on LinkedIn
Ty Heath from LinkedIn talked about my favorite topic: thought leadership. As a top B2B digital marketing influencer (according to BuzzSumo, not my Mother) with over 17,000 LinkedIn connections, I have a personal interest in this session. Ty talked about the importance of thought leadership across the spectrum, beyond traditional sales and marketing: employee and customer engagement as well as general inspiration. I disagree with Ty that sharing (other source) content on social is not thought leadership: I believe there is value in being a filter for others that don't have the time to read every article and blog post on the Internet relating to your area of expertise. In a world of declining trust in corporations, thought leadership provides a unique opportunity to build trust with prospects and customers. According to recent research, social engagement by C-level executives increases reach and engagement by 5X. Ty outlined four steps for thought leadership on LinkedIn. 1. Create compelling content 2. Define your approach 3. Engage and nurture your audience 4. Measure and optimize. She briefly outlined a methodology LinkedIn uses for its own thought leadership: SCORE. S: Structure (content should follow a traditional story arc, yet maintain simplicity for better engagement and recall); C: Contrarian (makes it interesting and allows you to stand out); O: Ownable (make it distinctive and relevant to your brand); R: Replication (makes it valuable, like blockbuster model Disney utilizes); E: Expertise (making it profitable – as it appeals across the broadest spectrum of decision makers and influencers). Most of the session validated my thoughts on leveraging LinkedIn, outlined in this article: How to Ramp up Revenue in One Week or Less.
Digital Summit Charlotte was packed with insightful nuggets provided by expert speakers. I recommend attending a future event in a city near you. If you're interested in learning more about podcasting, which was my topic, you can read my article on the topic: How to Extend Your Brand by Building a Podcast Strategy.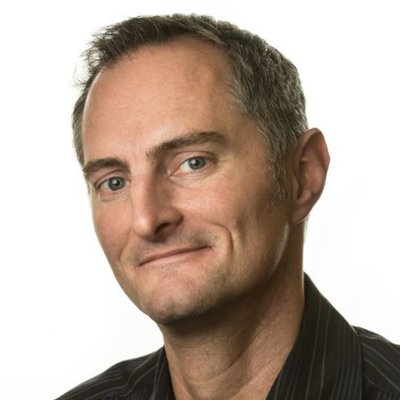 Kent Lewis founder of pdxMindShare, an online career community and networking group mentioned on Seth Godin's blog. Formerly a CMO and founder or co-founder of multiple agencies, he's known as a thought leader in digital marketing. He's been an adjunct professor for more than 20 years at Portland State University and a volunteer instructor for SCORE. Lewis co-founded SEMpdx in 2006, a trade organization for search engine marketing professionals. His recognition includes Marketer of the Year by the American Marketing Association and Top 100 Digital Marketing Influencers by BuzzSumo.