While some search engine marketers may have a fundamental understanding of public relations (PR) tools and tactics like press release optimization, many lack the sophistication or experience to truly leverage the power of PR to generate quality inbound links and authority that results in enhanced visibility, traffic and ultimately, revenue. On the other side of the spectrum, PR professionals struggle to keep up with the rapidly evolving world of search engine optimization (SEO) and how it can vastly improve the impact of their efforts. As a PR pro-turned-SEO pro, I'd like to take this opportunity to combine the "SEO peanut butter" with "PR chocolate" to make a delicious marketing treat everyone can enjoy.
Building A Foundation
The first step in developing an effective SEO+PR strategy is to create a dedicated News Room – a dedicated resource for the media and analyst community. Typically consisting of FAQs, backgrounders, press releases, event calendars, awards & recognition and links to coverage, the online News Room is a one-stop shop for the press, yet it also provides value to prospects, customers, partners and peers. The 3.0 News Room may include "socialized" elements including a dedicated PR-focused blog, social profiles and even rich media content like webinars, images, audio, video and a Google News Sitemap. Don't forget to enable your News Room with social "share" buttons for all relevant content, since social signals are a key factor in rankings (and certainly improve viral shareability). Over time, it's also advantageous to develop a library of blog posts, articles, presentations and even books that validate your commitment and industry credentials. Those truly interested in building "pundit" or "guru" status should understand and maximize Google's AuthorRank.
Developing A Story
Without complete synergy between the SEO and PR teams, creating and promoting compelling content can be challenging. Google news & trends are the natural places to initiate story research and development, as both offer insights into keywords and concepts essential to any successful search and PR campaign. Once an idea is formulated, the next step is to conduct detailed research to identify industry influencers across publications, blogs and the social graph. While keyword and directory research may create an initial list of candidates, thorough vetting of individual and organizational credibility (PageRank, Klout, etc.) is recommended to help refine and tier your list. Once you've finalized your list, leverage knowledge of their personalities, areas of interests (or beats) and previous writings (which may include competitor mentions) to formulate a compelling "pitch." If direct outreach may not be ideal or effective, consider leveraging your network or the community by seeding forums or blogs with key messages and supporting content to foster a groundswell of support. Continue to facilitate conversation even after the initial goal is achieved (i.e. coverage, link or citation), as long-term relationships are the backbone of effective PR programs.
Building Authoritative Content
Beyond building a well-designed News Room and conducting regular outreach to your targeted media list – a truly successful SEO+PR campaign includes regular development of foundational content including press releases, articles and speaking engagements. To ensure proper momentum with PR activities, create, optimize and syndicate press releases on a monthly (or otherwise appropriate) basis. Press releases can still be effective at generating visibility in news search engines and social media, which in turn helps fuel inbound links, even if they do not directly result in coverage. For maximum visibility, consider utilizing a paid service like PRWeb to distribute the press release, and include rich media elements like photos, audio or video. Paid services offer more advanced reporting beyond basic distribution, including views and clicks. To maximize visibility on industry publications and blogs, become a regular guest contributor. If you're internal team lacks the bandwidth or skills to regularly produce timely articles, consider hiring a freelancer or even an industry pundit (budget and regulatory issues aside). Lastly, submit for relevant speaking opportunities, as they not only build industry visibility and credibility, but also generate high-quality inbound links from bios and session abstracts on event sites. The same is true for industry awards and certification opportunities.
Securing Authoritative Links
Regardless of the level of diligence surrounding initial research and message crafting, at the end of the day, a SEO/PR campaign's success ultimately relies on the quality of the "offer" which may vary based on the topic, business, objective and messenger. More than a decade ago, I worked for a consumer electronics e-retailer and quickly realized I could not compete with Best Buy's marketing muscle. In order to compete for awareness, links and traffic, I sent sample product to key influencers for review and promotional purposes. In one case, I sent two digital cameras to Chris Pirillo – one to give away to as a partner promotion and another to "review" (which we did not ask him to return). The result was exposure to hundreds of thousands of potential buyers through the review and giveaway, and ultimately tens of thousands of dollars in sales (tracked through affiliate links). Alternative offers that have a similar ability to gain attention include limited trials, product demos, special contests or promotions. Companies lacking the ability to discount or give away product are relegated to creating compelling, unique content the target influencer would be happy to share (think Red Bull Stratos). When the "earned media" approach fails to produce a desirable link, consider securing strategic sponsorships that offer inbound link opportunities (often with a greater level of control over anchor text and link destination).
Measuring Success
The traditional PR measurement model, which I learned about early in my career, focused on the equivalent advertising value of coverage (usually in column inches of ink). Conversely, traditional SEO measurement models focused on rankings for targeted terms and resulting traffic to a website. Both fall short of more compelling goals like an ability to effectively generate qualified leads or sales. Somewhere in between, consider measuring the quality of links (PageRank) and direct traffic from those links (via analytics and marketing automation). To maximize the impact of all your hard work, do not forget the critical last mile: syndicate all optimized PR content (press releases, articles, rich media, etc.) via social and other marketing channels, including any resulting coverage. Remember to "vote" for your SEO/PR content on third party websites via social share buttons. For bonus points, also track citations/mentions and analyze sentiment to truly understand the overall impact of your SEO+PR efforts.
By following the five steps outlined above, you will see a meaningful increase in quality inbound links, resulting in greater industry visibility, authority and ultimately revenue. As an SEO+PR professional who's built an entire digital marketing career including 4 businesses and 2 organizations with this approach, I can tell you it works quite well.
Related Articles
How to Become a Social Media Guru in 3 Easy Steps
SEM PR – When Search Engine Marketing Meets Public Relations Part 1 and Part 2
Online Reputation Management: Seven Strategies to Build Your Brand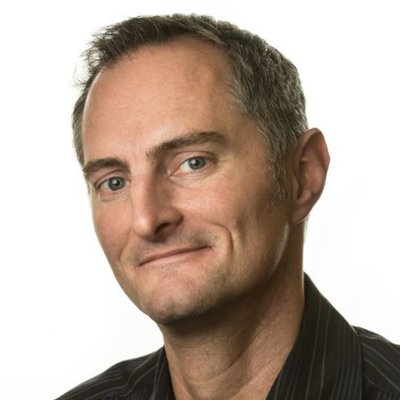 Kent Lewis founder of pdxMindShare, an online career community and networking group mentioned on Seth Godin's blog. Formerly a CMO and founder or co-founder of multiple agencies, he's known as a thought leader in digital marketing. He's been an adjunct professor for more than 20 years at Portland State University and a volunteer instructor for SCORE. Lewis co-founded SEMpdx in 2006, a trade organization for search engine marketing professionals. His recognition includes Marketer of the Year by the American Marketing Association and Top 100 Digital Marketing Influencers by BuzzSumo.