At Anvil we continue to be optimistic about the future, especially 2021. Each year since 2004, we've developed digital marketing predictions based on trends we see or believe will emerge in the following year. For reference, we advise you not to spend too much time reviewing our 2020 digital marketing trends especially since we evaluated the accuracy of our 2020 predictions in our annual year-end assessment on Anvil's blog. We're excited about the prospects 2021 holds, probably because it's not 2020.
In case you're not familiar with our predictions, we try to take a bold stance, and stay away from obvious or unavoidable trends. For example, digital advertising is rebounding from the pandemic and should have a strong year in 2021. Consumer behavior changes have also altered the advertising media mix and will continue to evolve in the following areas: audio (podcasting), (virtual) events, marketplaces outside of Amazon and esports, as well as app and gaming sponsorships. Pretty straight forward, right? That's why it didn't make the list below. So, let's get started…
Post-pandemic behavior changes will take root and change marketing permanently
The pandemic's impact has been significant and, likely, enduring. Consumer behavior has changed and reset, to a degree, permanently. We predict smart marketers will make short and long-term changes to messaging as well as products and services. Specifically, successful brands will focus on value-based pricing and messaging. We've shared our thoughts on the topic of consumer behavior change, both personally and professionally in these articles:
How the Pandemic Has Changed My Behavior
COVID-19 changed consumer behavior and marketing strategy
We've also outlined how brands can and should adjust marketing to address the impact COVID has had on consumers, from what they buy to how they shop:
Ten Marketing Communications Strategies to Navigate the COVID-19 Crisis
How to engage customers and market your retail business during a pandemic
While research from established firms like Ipsos and McKinsey provide valuable insights, we predict brands will conduct extensive research to better understand how the pandemic has impacted its employees, customers and industry. Smart marketers and brands will utilize those insights to inform both 2021 marketing strategies as well as long-term shifts in media and messaging.
Digital Transformation will evolve from catchphrase to reality
The pandemic has forced brands to adopt digital channels for product and service delivery as well as marketing. "Digital transformation" has become a popular buzzword since March 2020, and companies of all sizes are investing significant dollars in the migration to digital platforms, including ecommerce, chatbots, email, apps, artificial intelligence, predictive analytics, omnichannel marketing, and augmented and virtual reality. Brands that embrace evolving technologies to create a more seamless customer experience will be in a leadership position post-pandemic. Related articles:
Omnichannel marketing in the new digital age
Podcasting strategies for quarantine life and beyond
Brands will turn to Conversational Marketing in a big way
2020 was a year of desired connection – any connection, including that of consumer and business, as many companies moved to digital communication and abided by health restrictions to limit in-person communication. With that desire came demand for a new kind of marketing: Conversational Marketing. Brands such as Dominos and Sephora have seen success in 2020 using this method, noting their consumers' desire for direct, and easily accessible, answers to their questions. Conversational marketing is a personalized approach that moves buyers through marketing and sales funnels through real-time conversations. Some examples include, but aren't limited to: AI, chat bots, email marketing, and voice search. In 2020, these methods saw increases in user engagement for all of these, especially voice search which recorded just under 50% of all adults in the US who use voice assistants via smartphones and other devices. It is expected by 2021 that 80% of businesses will have some form of chat bot automation instilled into their company marketing strategy. We predict that conversational marketing will rise to that 80% in 2021.
Social, environmental and ethically responsible brands will flourish
We've long championed authenticity and transparency in marketing with our clients. We also walk our own talk, with Anvil's Charity of Choice and other community-centered initiatives. Racial inequality protests in 2020 inspired us to change our own behaviors and advise our clients on content strategy. We predict brands will make significant efforts to clean up business practices and adjust messaging to appeal to enlightened consumers that care deeply about a company's purpose and commitment to social and environmental sustainability. Research has shown that ethical businesses will be more successful in the long-term, so we expect to see many businesses to join in the movement in 2021. We've provided a few relevant articles below, for context.
How You and Your Brand can make Positive Change in honor of George Floyd
How to Create a Content Marketing Strategy: Pure Purpose
6 Secrets to Marketing to Ethical Consumers
Targeted advertising will become more regulated, creating challenges for advertisers and forcing them to get creative or expand their audiences/targeting
Data privacy has been a big topic throughout 2020 as the government has been cracking down on advertising platforms like Google, Facebook, and Twitter. Users are being tracked more now than ever on websites, apps, and even their location. At what point does it become a data privacy issue? With the release of the documentary The Social Dilemma, many people are finally understanding how these algorithms work and the way they target users in a very specific way. Many platforms like Instagram have made changes where users are now able to opt out of these targeting measures. Instagram has added a new setting which will enable users to choose whether they can be targeted with more personalized ads in the app via the usage of supplementary data sourced from third-party platforms and providers. As we move into 2021, we predict that these opt-out settings will become more popular and many targeting features will become more restricted as data privacy becomes a more well-known topic for all.
Amazon will experience unprecedented competition from online marketplaces
2020 saw the launch of multiple ecommerce marketplaces by American retail giants Target and Walmart. Both companies took a gamble in launching their ecommerce marketplaces to directly compete with Amazon and are offering incentives for vendors to enroll in their platforms by undercutting Amazon's fulfillment and listing fees. While neither Walmart Marketplace or Target Plus currently offer the same one-stop ecommerce shopping solution for virtually every product imaginable, they have a head start on where Amazon initially began with a strong foundation of logistics, inventory management, and ecommerce experience. Both Walmart and Target also can leverage their brick and mortar locations with services like "buy online and pickup in store." Expect the eCommerce marketplace wars to heat up considerably in 2021 as these 3 giants compete for market share and attract new vendors.
Google's "Passage" structured data will gain wide acceptance
When Google First announced "Passage Indexing" there was some confusion from the SEO community on how the process would work. Would a whole webpage be indexed or just a passage, leaving the rest of my content to be disregarded? Google recently clarified "Passage Indexing is not the indexation of passages independent of the host page. Rather The entire pages will be indexed and passages from pages may be used as an additional ranking factor. The Anvil SEO team sees this change in the ranking process as an opportunity for a new type of structured data to take shape. We are theorizing that a new structured data and corresponding rich result will be released in 2021. This new markup will be aimed at selecting the specific passage which a webmaster feels best encapsulates the keyword or key phrase of the page. The new markup would be very similar in format to the existing FAQ markup, which may serve as a base which evolves into a Passage Indexing/Ranking markup.
2021 is (finally) the Year of Voice Search, seriously
SEO experts have been saying "this is the year of voice search" for years now…But we swear THIS is the year of voice search, 2021. Our team blogged about the Google updates that were announced during the Search On 2020 Live Stream. The Anvil SEO team believes that by expanding the BERT algorithm to 100% of English language searches Google will be able to gain and use the insights gained from these searches to further improve the context and understanding of voice searches. Just within English language there are different dialects, accents, and context of words. If BERT can master these intricacies in traditional typed searches Google has a much clearer roadmap to improving voice recognition algorithms to recognize them in voice searches. Additionally, the improved spelling algorithm may be useful in recognizing true search intent when our devices do not perfectly pick up our voices or use an incorrect homonym for the intended word. While the October updates should vastly improve all searches, the Anvil SEO team believes Google has taken massive steps toward making voice search a staple of search in 2021 and beyond.
Personalization will become an impactful ranking factor
Creating quality content and providing value takes time and effort, and as Google's ability to understand language and conversation expands, it will be impossible to stand out from your competition unless your content aligns with how your customers talk. And doing so will ultimately help your website rank for voice searches. Research suggests that over 70 percent of searches will be voice-activated in 2021, and Amazon recently announced improvements in the works to provide better experience and more accurate results. Furthermore, reputation and representation are crucial components to SEO – particularly local SEO, so regularly updating your website, GMB, and social media platforms with personalized content will contribute to success. As we saw in the 2020 Local Search Ranking Factors which highlighted which variables have the biggest impact on rankings, personalization had about a 6% weight. However, COVID forced platforms, like Google, to expand the information included within the listing to provide consumers every answer they need about your business. Because of these additions, a complete and regularly updated GMB listing that is personalized to your company will have more impact in rankings compared to a weaker profile.
The Pandemic will create a permanent reliance on influencer marketing
Brands use social media influencers to present authentic unbiased advertising to a more loyal following group. As more people are using social media and for longer periods of time compared to before the pandemic there is an opportunity for brands to utilize social media influencers more now than ever. With the rise of the platform Tik Tok with the Gen Z and Millennial population and the continued popularity of Facebook, Instagram, and YouTube brands should be looking at ways to use social media influencers on those platforms to advertise in a creative way. A recent study found that 40% of people reported that they purchased a product online after seeing it used by an influencer on YouTube, Instagram, or Twitter. Influencers can speak on a more personal level and give their honest opinion that resonates more with their followers compared to normal brand advertising. We expect influencers to gain even more popularity and followers and businesses to use influencers more in 2021 than ever before. If you are new to social media influencer marketing read our recent blog post and reach out if you have any questions.
We believe that 2021 will be full of optimism, with a focus on performance across channels, empowered by improved tracking. We're also looking across the spectrum for expanded testing of platforms, creative and an evolution of search. Let us know what you think of our 2021 digital marketing trends in the comments section or add your own predictions. Here's to a healthier and brighter 2021!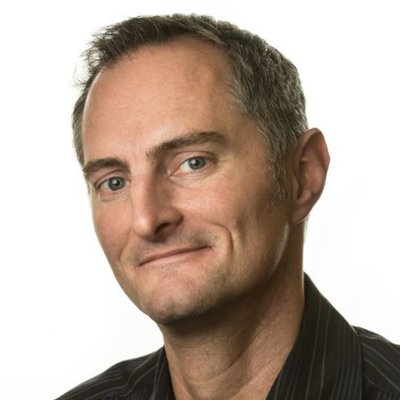 Kent Lewis founder of pdxMindShare, an online career community and networking group mentioned on Seth Godin's blog. Formerly a CMO and founder or co-founder of multiple agencies, he's known as a thought leader in digital marketing. He's been an adjunct professor for more than 20 years at Portland State University and a volunteer instructor for SCORE. Lewis co-founded SEMpdx in 2006, a trade organization for search engine marketing professionals. His recognition includes Marketer of the Year by the American Marketing Association and Top 100 Digital Marketing Influencers by BuzzSumo.