I recently had the opportunity to appear as a guest on Michael Perman's show: Craving the Future Podcast: The Future of Influence. I shared the guest role with the co-host of my new podcast, Podcast for Closers, Mike Chase. The conversation among the three of us centered around the future of influence and how marketing and sales will evolve in the coming years. One area we touched briefly upon was the role social media influencers play in our lives. The interview inspired me to take a deeper dive into the rapidly evolving and often controversial world of influencer marketing. This article is meant to be a one-stop-shop for marketers looking to evaluate, build or refine an influencer marketing program for brands of all sizes and shapes.
Influencer Marketing Background
Influencer Marketing involves brands focused on engaging key industry leaders to drive brand message and awareness with specific target audiences. While the concept of influencer marketing is not new, the explosive growth of social media has led to a renaissance. Over the past 3 years, searches for "influencer marketing" on Google have increased 1,500 percent. The influencer marketing industry is now estimated to be between $6.5 and $10 billion, with plenty of room for growth.
There are a variety of reasons consumers follow and engage with influencers. First and foremost, consumers like to learn new things in general, but also like to learn more about the influencers themselves. Many consumers like to get inspiration for their own lives and want to stay updated on pop culture as well. From a brand perspective, a major growth driver for influencer marketing is the return-on-investment (ROI) companies are experiencing. According to NeoReach, the average earned media value (AEMV) per $1 spent on influencer marketing in 2018 was $5.20, while branding-focused influencer campaigns averaged an 8x ROI. I've seen studies with ROI as high as 10x as well.
Here are a few more compelling statistics for skeptics:
• 87 percent of shoppers are inspired by an influencer to make a purchase
• 80 percent of Instagram users follow a business
• 70 percent of consumers say they trust the opinions of influencers as much or more than their real-world friends, while 78 percent said they trust influencer opinions more than traditional ads, and more than half said they consider the influencers they follow to be an extension of their circle of friends (Sideqik)
• 61 percent of people interact with an influencer daily
• According to Digital Marketing Institute, teenagers trust influencers more than traditional celebrities
• Whalar recently found influencer ads to be 277 percent more "emotionally intense" than TV ads
As a result, brands are responding by making bigger investments in influencer marketing. According to Influencer Marketing Hub, Instascreener and Vamp Brands, 86 percent of marketers plan to invest in influencer marketing in 2019. Thirty nine percent of marketers increased influencer marketing budgets this year, with an average 83 percent year-over-year increase.
Influencer Marketing Challenges
Despite the rapid growth and adoption of influencer marketing by brands big and small, the relatively new channel has no shortage of shortcomings and controversy, ranging from transparency and fraud to declining engagement and measurement challenges. According to a research report by NeoReach, ViralNation and Influencer Marketing Hub, 64 percent of marketers deem influencer fraud as a big concern and only 11 percent of influencers were compliant with CMA and FTC regulatory guidelines.
One of the greatest challenges facing brands investing in influencer marketing is fraud. According to Arkose Labs, 53 percent of social media account logins are fraudulent. In Q23 of 2019, nearly 19 percent of a $314 million Instagram influencer marketing spend reached fake followers. Other common challenges include finding relevant and qualified influencers, managing contracts or campaign deadlines, bandwidth or time restraints and payments. The good news is that tools and platforms are improving rapidly, allowing brands to more easily identify, connect with and manage influencers. The chart from eMarketer below outlines additional challenges associated with fraud, measurement and rising costs.
While the industry (influencers, platforms, brands and regulators) evaluate solutions to these challenges, there is one near-term alternative to paying third party experts to endorse your brand: become an influencer yourself. In my article (How to Become an Industry Influencer) and related interview (5 Things You Should Do To Become a Thought Leader In Your Industry), I outline how you can do just that. In brief, start by educating yourself and others, then build a network and give back to your industry and local community.
Since many brands do not have the interest or ability to create influencers from within, they must look outside their walls. This means marketers must be aware of the challenges facing influencer marketing and address them head-on as they build or refine programs. Brands must ensure they select influencers that align with company values, are transparent with sponsored content, have legitimate (non-bot) followers and are able to set up and track key performance indicators (KPIs) that accurately value the impact of the investment in influencer programs.
KPIs are under scrutiny and Instagram is responding by threatening to remove the number of likes on posts. While many influencers are up-in-arms about the suggested change, sophisticated marketers appreciate the need to evolve to more meaningful metrics. 'Likes' are arbitrary and can be easily gamed by influencers. More powerful metrics, some of which can be expensive to measure, include: purchase intent, brand affinity or sentiment. Easier metrics to track include reach (brand awareness) and conversions (to lead or sale), but brands and influencers must agree on how to best track success. For example, a recent study by InfluencerDB indicated the average engagement rate for sponsored influencer posts in Q1 of 2019 fell to 2.4 percent from 4 percent in just three years. With declining engagement on Instagram, the platform, influencers and brands need to get creative with content and measurement.
Influencer Marketing Program Fundamentals
Not everyone can afford to utilize outside help from firms like Anvil to build out and/or manage an influencer marketing program. This article, in conjunction with our extensive insights section is designed for you. Regardless of your budgets or resources, consider the following framework when developing (or approving) an influencer marketing plan.
The first step in creating a successful influencer marketing program is to outline your overall objectives, whether they be brand awareness, brand perception, engagement or conversions. The second step is to map your core audiences against popular social media platforms (Facebook, Instagram, YouTube, Twitter and LinkedIn). Keep in mind platforms perform differently by gender. Facebook, Instagram and Pinterest are more likely to influence females' buying decisions, whereas YouTube and Twitter are more likely to influence males' decisions to make a purchase (The Manifest). Note in the chart below that Instagram is the 800-pound gorilla of the influencer marketing ecosystem.
With objectives, audiences and key platforms identified, you can utilize a host of free and paid tools to evaluate specific influencers on each platform. Beyond conducting topical searches on Google and related hashtag searches on social platforms, consider utilizing these free and low-cost social media and influencer marketing platforms for your research: BuzzStream, BuzzSumo, Discover.ly, FameBit, FollowerWonk, GroupHigh, HypeAuditor, NinjaOutreach, PeopleMap, Pitchbox, Social Crawlytics, Tell and Upfluence.
When evaluating possible influencers, it is important to understand current engagement rates by size and platform, as they do vary. Influencer follower size matters as well. Micro-influencers achieve an average of 7x more engagement than influencers with larger followings (celebrities and macro-influencers). The smaller the following, the more an influencer's location may come into play. The chart below shows engagement rates by platform and influencer reach:
Interestingly, engagement rates vary by media type, not just platform. For example, Instagram engagement rates are significantly lower for video posts than images, and those rates are a fraction of the video engagement rates on YouTube (the most engaging social media platform of all). On Facebook and Twitter, engagement rates are nearly identical for images and video, which are 2-3 times higher than text. See the chart below for specifics:
Now that you're armed with engagement rates, you can create leverage with your negotiations, particularly in discussions with influencers who have lower-than-average engagement rates. Cost is also a factor, and it's important to be informed about current rates for influencers. The chart below shows the average cost-per-post range from $100 to $4,000 depending on follower-count.
Developing an influencer marketing budget is important, and many brands are being more reactive that proactive when it comes to financial planning. I recommend starting small and increasing investment as influencers generate return. Refine your program before you make large investments. For reference, Fashion Nova was the top spender on Instagram in Q2 2019, investing $5.5 million into social media influencers. Ciroc earned second place with $3.4 million in spend followed by Flat Tummy Co with a $2.9 million investment (Instascreener).
Now that you've identified target influencers, the real work begins. Start your outreach with well-crafted communications that clearly outline your company values, goals and understanding of the fit between your brand and the influencer. Demonstrate you understand who they are, how you are aligned and the additional value you can provide, in order to maximize leverage when negotiating costs. For example, many influencers appreciate creative freedom and flexibility, while others may appreciate swag or additional exposure and credibility they can gain through your network.
Once you've secured your first round of influencers, the next step is providing raw materials (product, images, logistical support or other assets) as well as guidance or training on the products or services they are being asked to promote. It is important to ensure you've clearly delineated who creates content and where it gets syndicated. Some brands recruit influencers to create content for their own brand feeds (UGC), while others only want to be featured or mentioned in influencer feeds. If you intend to leverage influencer content in your brand feed, ensure it is properly optimized, sourced and syndicated for maximum reach and engagement.
The last two, but most impactful elements of your influencer marketing program are management and measurement. As outlined earlier, managing influencer assets and relationships can be a challenge for marketers. While platforms continue to improve, building process and maintaining regular contact is essential. We suggest weekly check-in calls and monthly reports as a minimum threshold. To maximize the value and impact of your influencer relationships, remember to create supporting blog posts, share influencer posts with your network (adding comments for context, brand messaging and optimization) and syndicate across your social platforms.
In terms of metrics, the most common influencer marketing analytics include: engagement or clicks (according to 43 percent of marketers), views, reach or impressions (33 percent) and content type or category (24 percent). Additional metrics to consider when evaluating your programs include website traffic, and share-of-voice. At Anvil, we value reach, engagement and conversions most, depending on the client, objective and platform.
B2B Influencer Marketing
Most of the available research and press coverage on the topic of influencer marketing is focused on business-to-consumer brands. Here are a few best practices for business-to-business (B2B) brands looking to leverage influencer marketer to build brand awareness. Around 30 percent of influencer marketing campaigns currently originate from the B2B sector and nearly 65 percent of those programs are campaign-based (vs. ongoing). Look for both numbers to change moving forward, as I'll touch on shortly.
Unlike consumer influencers, B2B influencers are typically professionals within your industry. That means they may work for a competitor or have other employment restrictions, making a partnership more challenging. There is hope, as the B2B marketplace is diverse and fragmented. To reach your target audience, consider looking outside popular industry thought leaders to niche experts. Also evaluate internal resources including seasoned employees, engaged customers and vendors or strategic partners.
Most B2B brands are looking to grow or maintain thought leadership and leverage expert content and networks. Consider leveraging your own company's assets when structuring an influencer partnership, including access to data, tools or even other experts in your network your influencers can tap for content. It is also essential to provide your influencers access to shareable content like research reports, eBooks, webinars, white papers and infographics.
Unlike most B2C influencer engagements, B2B influencer marketing programs tend to be longer-term by necessity, due to longer sales cycles. This creates a longer runway and greater potential for return. Speaking of return, common KPIs for B2B influencer programs include growth in subscribers, downloads or demo requests. The key to success with any influencer marketing program, B2B or otherwise, is mapping metrics to your overall objectives and target audience.
Influencer Marketing Trends
When conducting research for this article, I identified a few trends worth sharing as you refine your influencer marketing program. Below are six influencer marketing trends worth considering as you start your planning for 2020:
Alignment and Transparency: Moving forward, look for brands and influencers to create better alignment and transparency. According to research, 84 percent of consumers believe authenticity is important when choosing influencers to follow. Millennials are increasingly skeptical of businesses' motives and impact on society, according to Deloitte. The writing is on the wall, especially for brands targeting younger consumers. For more insights, check out this article: 3 Trends Driving Gen Z Brand Preference and Purchase Decisions.
Always-on Campaigns: Moving forward, B2B and B2C brands will become more strategic in how they approach relationships with influencers. Long-term thinking will benefit all parties involved, including consumers. With longer-term thinking, look for both more realistic goals and meaningful objectives from brands and greater alignment with influencers.
Getting Small: The latest trend for larger brands is moving from macro to micro-influencers. The next logical evolution for brands, due in-part to rising costs and declining engagement rates of macro-influencers, is to go even smaller to nano and niche-influencers. Essentially, brands will develop a higher volume of relationships with influencers with 250-10,000 followers to maximize engagement and authenticity. The chart below illustrates marketers' perceived value of nano and niche-influencers.
Raw Realism: One of the most interesting trends I've seen recently is the movement by influencers to share more authentic images and videos that are less aspirational and more empathetic to followers. Brands that understand and leverage this trend may see remarkable results, but it will require trust and flexibility between parties.
B2B Growth: Perhaps the least sexy but profoundly important trend is significant growth of influencer marketing programs among B2B brands. Nearly 15 years ago, we helped build and market a blog for a B2B client that was written by an industry thought leader. It was well ahead of its time but demonstrated the power of a transparent partnership that provided real value for all parties involved. Look for more of these strategic partnerships moving forward.
Improved Integration: Since I come from the world of search engine marketing, I would be remiss if I didn't include what I feel is an important trend for our industry. Influencers by default have high credibility with Google, especially if they maintain a blog or website. Brand mentions with links back to a brand website from an influencer blog post or article can have tremendous search engine optimization (SEO) value. Similarly, social posts with influencer-powered content can generate exponential reach and engagement when boosted in brand social feeds and can even be supported by display ads across the Google network. Improved integration among influencer and search marketing teams is a logical next step and we've seen success with Anvil clients on this front recently.
Conclusion
You don't have to be a fashion brand like Revolve or Dior to see massive returns on your investment in influencer marketing, but you do need to be aware of challenges, build a solid plan and manage your influencers proactively. Above all else, a successful influencer marketing program of the future will be based on transparency and authenticity.
Resources
5 Key Components of a Successful Influencer Marketing Strategy
5 Things You Should Do To Become a Thought Leader In Your Industry
7 Influencer Marketing Tools to Boost Your Campaign
How to Build a B2B Influencer Marketing Strategy for 2020
Influencer Marketing 101
Where Influencer Marketing Goes Wrong (and How to Fix It)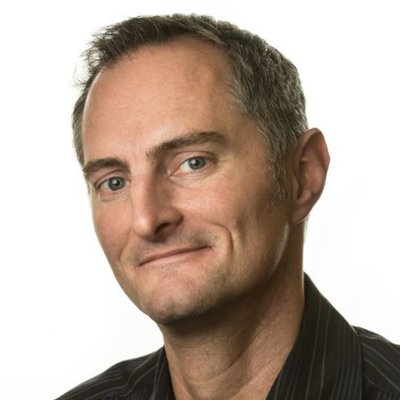 Kent Lewis founder of pdxMindShare, an online career community and networking group mentioned on Seth Godin's blog. Formerly a CMO and founder or co-founder of multiple agencies, he's known as a thought leader in digital marketing. He's been an adjunct professor for more than 20 years at Portland State University and a volunteer instructor for SCORE. Lewis co-founded SEMpdx in 2006, a trade organization for search engine marketing professionals. His recognition includes Marketer of the Year by the American Marketing Association and Top 100 Digital Marketing Influencers by BuzzSumo.