I just wrapped up 4 days of blog coverage for Search Marketing Standard at SES New York. You can read about the 16 sessions I attended online, and check my personal blog for additional color commentary. All-in-all, the event was good.
Since I first attended SES in Boston, I've noticed the event has changed along with the industry. For starters, the overall energy level has waned as the SES appeals to a more broad and corporate audience. Back in the early days, you could sense the nervous energy and appreciated the "insider information" now outlawed by legal departments.
On the flip side, the content has evolved to a more strategic level, which I appreciate as a business owner. There are certainly more opportunities for hand-on training through SEMPO Institute and Search Engine Academy that take some of the burden off of SES. The parties continue to impress, however.
While they may not be quite as edgy and wild as in the past, the boys at Webmaster Radio surely know how to throw a SearchBash. The presenters are consistently better than in the past, yet I'm still surprised that some were truly rusty and tended to be overly self-promotional on occasion. But we search marketing professionals don't attend SES for the parties or presenters as much as we do for the content and networking.
Unfortunately for me, I was so busy blogging and keeping things running at Anvil Media, that I wasn't able to partake in much of the networking opportunities (lunches and some parties). That said, I was able to take away a few nuggets from the content, which I'll summarize for those that don't have the time to read my blog posts.
Based on a non-scientific analysis of session attendance and overheard conversations, I believe the hottest single topic was social media (including platforms, monitoring and measurement tools, optimization techniques, link development and reputation management strategies). Secondarily, I there was a bit of buzz about local and mobile search, but it's still so early in the game that the following is still relatively small.
Perhaps the most inspirational session was Andrew Tomkins keynote this morning about the future of search. Essentially, the Chief Scientist at Yahoo! Research outlined a new abstract-based approach to search results that I found intuitive, powerful and inspiring. We'll see if my judgment amounts to much, however. All-in-all, an educational event with a touch of inspiration.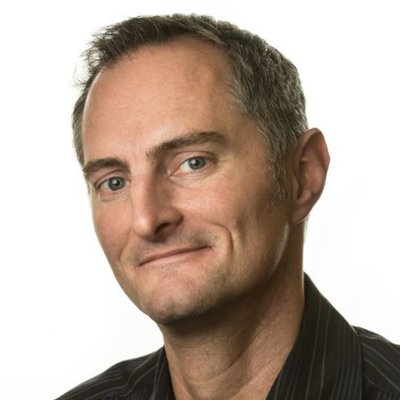 Kent Lewis founder of pdxMindShare, an online career community and networking group mentioned on Seth Godin's blog. Formerly a CMO and founder or co-founder of multiple agencies, he's known as a thought leader in digital marketing. He's been an adjunct professor for more than 20 years at Portland State University and a volunteer instructor for SCORE. Lewis co-founded SEMpdx in 2006, a trade organization for search engine marketing professionals. His recognition includes Marketer of the Year by the American Marketing Association and Top 100 Digital Marketing Influencers by BuzzSumo.